Dining Commons Project
Donate Now! Dining Commons and Water Tower Plaza
Live picture of project!
Dinning Commons and Water Tower Plaza UPDATE – September 02, 2013

The new cafeteria at Upper Columbia Academy continues to get closer to completion. Workers and volunteers have been working through the summer to insure that the cafeteria will open later this year. Here is the latest update on progress being made.
Trucks carrying asphalt and cement are taking over campus as work crews put in new roads, sidewalks and the Water Tower Plaza!  It's an exciting mess we find ourselves in, but it is projected to be finished in mid-November – just 10 weeks away.
In the last week or two here are the accomplishments:
The final dry wall projects are done
Tile installation is well under way
The dining hall has been textured, primed and painted
Light ole bases and the electrical transformer are in and the Dining Commons now has permanent power.
Gutters have been installed and the sun shades and pillars at the front entrance of the Dining Hall are going in.
Curbs and Roads are in
New 10 foot wide sidewalks required in order to get a building permit, are now in place, allowing for emergency sized vehicles to access the center of campus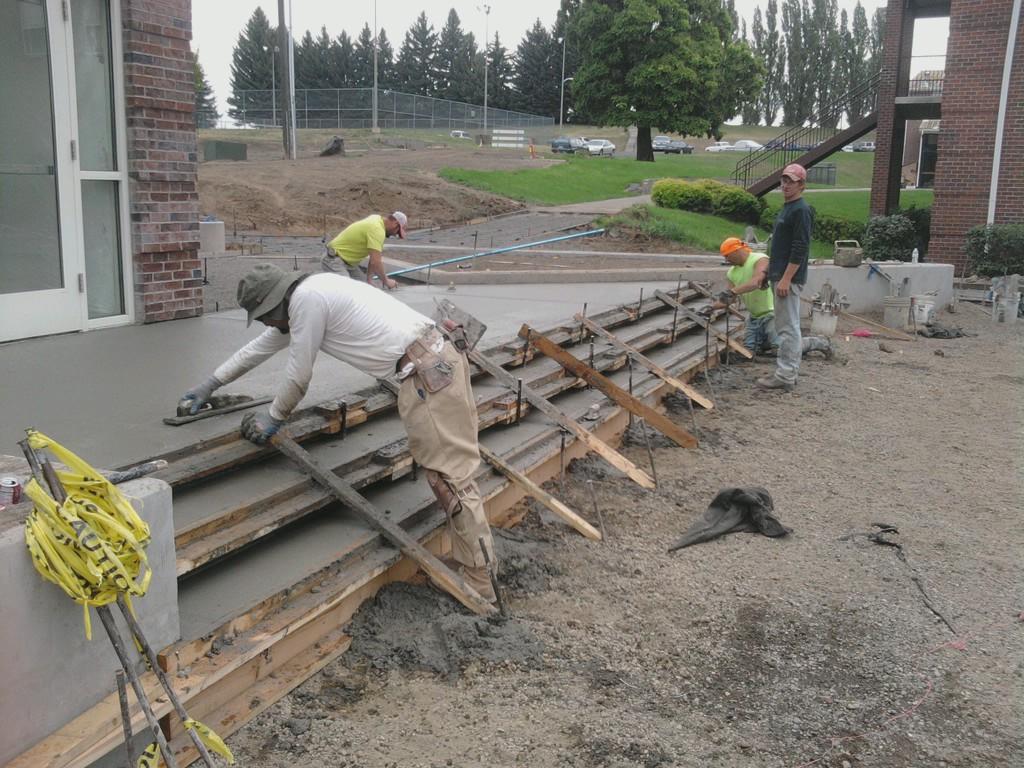 Cafeteria Building Plans