Prayer PATCH
"Be joyful always; pray continually; give thanks in all circumstances, for this is God's will for you in Christ Jesus." 1 Thessalonians 5:16-18 NIV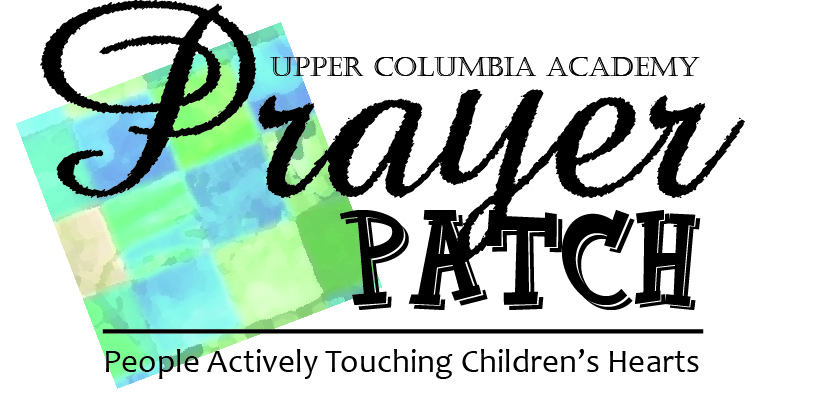 Thank you for praying for the following UCA student and staff prayer requests:
Student Week of Prayer
New students
Friendships
Spiritual growth
Influences
Healing
Student choices
Music performances
Travels
Deadlines
Feeling overwhelmed
Disappointment
Illness
Challenges
Unspoken
Student stressed
Illness
Testing
Homework
Study habits
Dorm students
Village students
Friendships
ASB
Organization
Studies
Roommates
Students with financial needs
Taskforce workers
Enrollment
Staff responsibilities
Prayer PATCH program
Prayer PATCH (People Actively Touching Children's Hearts) has been a UCA tradition for more than 20 years. The Prayer PATCH program matches a current student with someone who specifically prays for that student throughout the school year. This year we added to that by creating this Prayer PATCH prayer request page. Students can email prayer requests to prayer.patch@ucaa.org to be prayed for specifically and corporately by our UCA extended family.
Prayer is powerful. Your prayers will help students make good choices, do well in their studies, and feel the presence of God.
Make this a favorite page that you come to often to pray for these students and their prayer requests. We try to update it every Friday. In respecting their privacy the student name or personally specific information will not be listed, but the Lord knows.
Prayer PATCH is one of those ministries where you may not realize the difference you made until you get to Heaven, but please know your prayer ministry is appreciated. Encourage prayer groups at work, school, or church to pray for these requests.
Thank you for praying for our UCA students and staff.